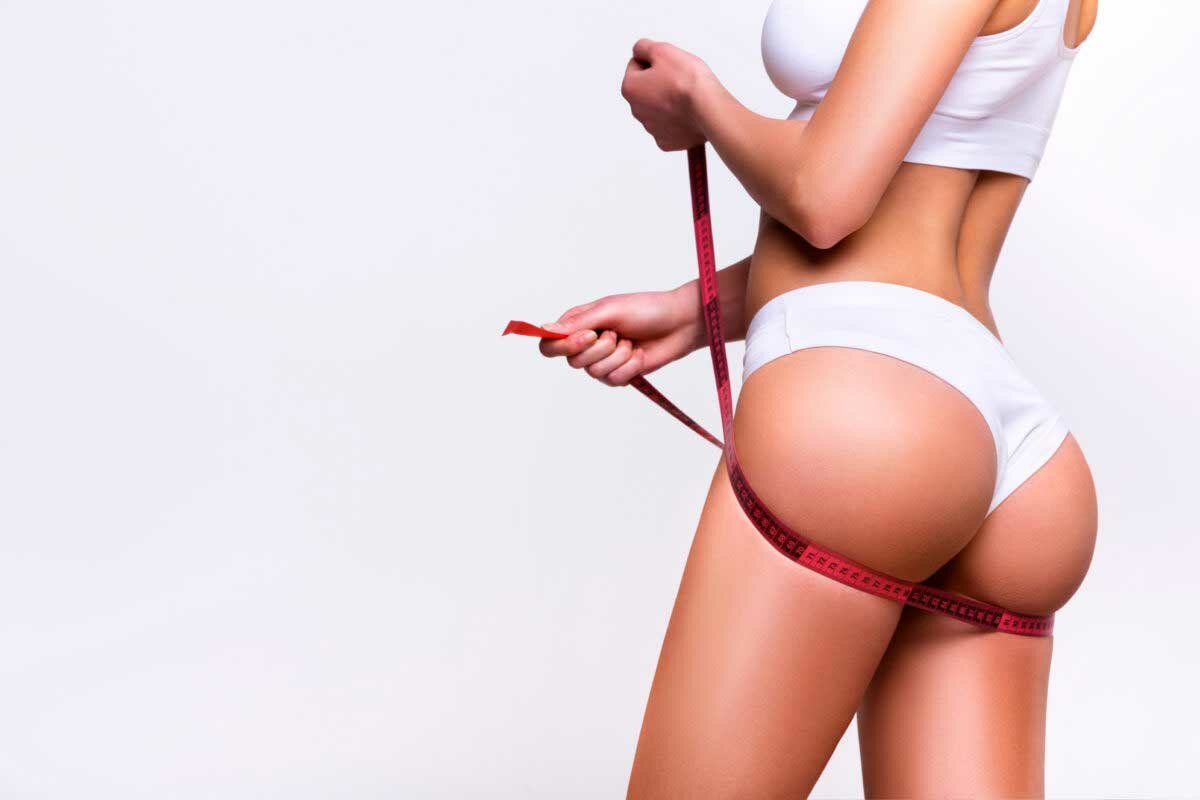 Is a Brazilian butt lift for you?
A Brazilian butt lift is a shape-changing procedure with an exotic sounding name. Brought into prominence by several A-list celebrities, if you are looking for an amazing way to enhance your own curves, let us show you why a Brazilian butt lift might be worth your consideration.
Shaping more than just your bottom
Quite naturally, the main focus of a Brazilian butt lift is to add definition and fullness to the backside. Yet, it can also provide body shaping benefit to more than just your bottom. Typically. the fat that is used to re-shape the buttocks comes from another area of the patient's body. A butt-lift often includes liposuction to remove stubborn, unwanted fat from problem areas like the hips and abdomen. In fact, many patients are unable to eliminate the last bit of fat with diet and exercise alone. The answer is to remove targeted areas of fat cells to obtain the results you are hoping for when it comes to reshaping your buttock area. Once the fat has been removed, it is purified and prepared for injection into the buttock area. Fat transfer is superior to synthetic implants because fat transfer allows for just the amount of fullness you want. If you do not have enough unwanted fat, synthetic implants can give you your desired result. A Brazilian butt lift is uniquely customized to achieve your desired result.
What to expect
Liposuction is considered a surgical procedure. Every patient who experiences liposuction must receive anesthesia and a recovery period. Incisions for liposuction are very small, which allows for a quicker healing process and virtually no visible scarring after your procedure. The injections for a BBL do not require any type of anesthesia and are relatively comfortable. After the procedure, you will need to wear a compression garment and avoid sitting or lying on your buttocks for a number of weeks. This is to ensure that the treatment area heals properly. The average patient is back to regular activities within 10 days to two weeks.
Long-lasting results
You will be delighted to learn of the long-lasting results you will enjoy from this procedure. It generally takes about six months before one can fully realize the results of your BBL. Your results should last several years. Proper diet and exercise can make your new curves an even longer lasting and natural-looking feature. There is no doubt that a Brazilian butt lift is an effective way to enhance your curves and your body silhouette.
The top-rated plastic surgeon in Miami- Dr Z
Locally recognized as Dr. Z, Dr. Alexander Zuriarrain is a top-rated Miami plastic surgeon with a passion for perfectionism and attention to detail. Dr. Z understands the importance of an individualized approach. He adapts his procedures to every patient's unique body type. You are an important voice in the process as he combines your goals with his experience, giving his patients excellent results in a setting that is focused on patient safety. Well-known for his surgical talent, his patients enjoy his warm, caring personality and appreciate his professional bedside manner. Dr. Z sees patients not only in Miami, but across the United States and Latin America. Call today to request a Miami office or virtual consultation to learn more about individually focused plastic surgery.