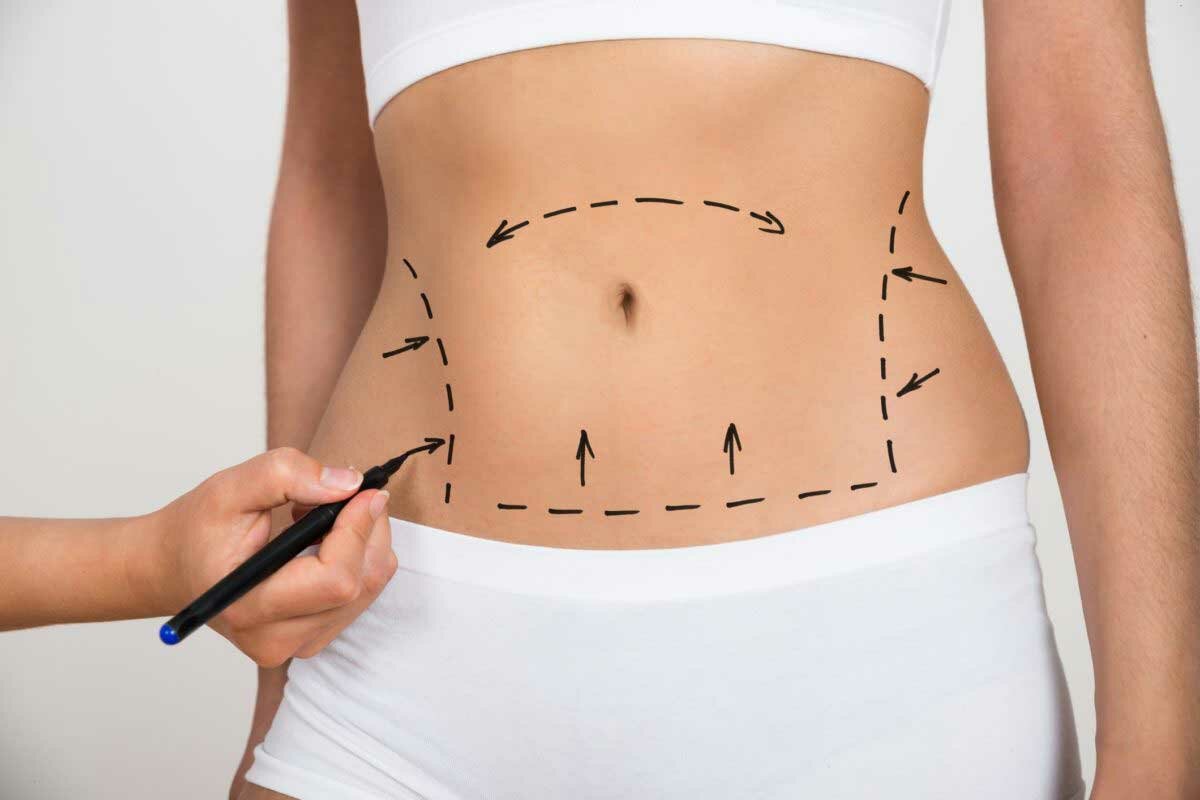 Thigh Liposuction
Liposuction is a wonderful way to restore a trim, sleek contour to your thighs. In some cases, patients may only require treatment of a single area. In other cases, Dr. Z may recommend his Miami thigh liposuction treatment on all three areas to get optimum results. The three treatment areas for the thighs are the Inner thighs, Outer thighs, and Anterior (frontal) thighs. The inner thighs are conceivably the most common area of liposuction for Dr. Z's female patients. In treating the inner thighs, Dr. Z frequently treats all the way down to the inner knee. This provides consistency throughout the entire thigh, ensuring that your results are well proportioned and completely natural looking.
How Does Liposuction Work?
Your thighs are one of the most fat-concentrated areas of the body. In some women, they take on unwanted fat faster than other areas. While fat does serve to give shape and form to the legs, excess amounts can create the dreaded fatty deposits along the inner and outer thighs that seem to be resistant to the effects of diet and exercise. Dr. Z uses liposuction to trim excess fat, giving the body a more balanced and attractive appearance. As a cosmetic surgery, liposuction uses a long, hollow tube, or cannula, that is gently run along the underside of the skin. This loosens fat deposits that have been selected for removal. Once the desired affect is achieved, the skin is pulled taut, leaving a smooth, slender appearance.
Liposuction for body shaping
When patients come to Dr. Z for thigh liposuction in his Miami clinic, they get the expertise of a top rated Miami plastic surgeon. In the interest of providing you with the best results possible, he takes an active role in making sure that your successful treatment matters most. He conducts a comprehensive examination to determine exactly what treatment will best suit your individual case. One of the benefits of liposuction for thighs is that the fat that is removed can be used on other parts of the body to provide exactly the sculpted look that you desire. His goal is to bring proportion and balance to your entire body. With his dynamic, integrative approach, Dr. Z can help you on your journey to a new, improved you.
A top rated Miami plastic surgeon
If you are considering aesthetic procedures for your face and/or body to include a facelift, eyelid surgery, rhinoplasty, breast augmentation or breast reduction, abdominoplasty, gluteal augmentation with fat transfer, Brazilian butt lift, or liposuction, just to name a few; then you are looking for Zuri Plastic Surgery.
Known by his patients as Dr. Z, Dr. Alexander Zuriarrain is a Top-rated Miami plastic surgeon with a passion for perfectionism and attention to detail. Dr. Z understands the importance of an individualized approach. He adapts his procedures to every patient's unique body type. You are an important voice in the process as he combines your goals with his experience, giving his patients with excellent results in a setting that is focused on patient safety. Well-known for his surgical talent, his patients enjoy his warm, caring personality and appreciate his professional bedside manner. Dr. Z is one of the top surgeons in Miami and in the United States. You can trust Dr. Z for your surgery. Contact us to get started.