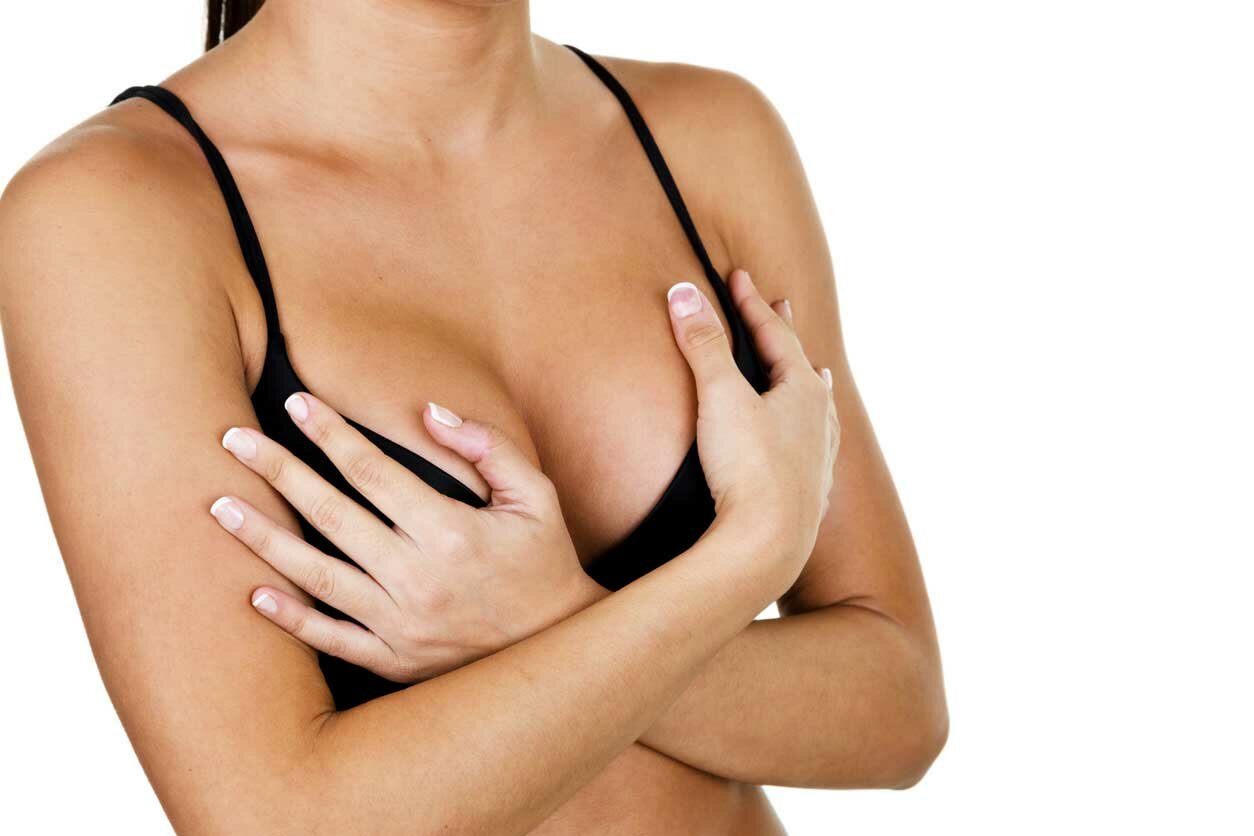 Breast lift for a more youthful figure
A breast lift may be the ideal solution for women who have no size issues but experience moderate to severe sagging of the breasts. Drooping breasts can prematurely age your appearance and Miami's top-rated plastic surgeon can help you rejuvenate your figure by achieving a better breast appearance. A breast lift differs from a breast augmentation. Rather than trying to increase the size of your breast, we use incisions to lift and reshape the breast; improving contour and firmness as we reposition everything to a natural, more youthful height. Consider the benefits of breast lift surgery:
Firmer breast appearance
In addition to lifting your breasts to sit higher on the chest, you will also gain a firmer appearance and a natural feel. By lifting the breast tissue, the goal is to restore a more attractive and supple breast shape. Regardless of the original cause for sagging, we will lift the breasts and provide them with support that will maintain their firm appearance.
Improved nipple placement
If your sagging breasts have nipples that point downward, a breast lift can correct this. When reshaping the breasts, we can also reposition the nipples and areola, giving them an appropriately natural, forward projection.
Turn back the clock with a youthful breast appearance
Breast sagging is common with aging, after pregnancy, and after weight loss. Firm, perky breasts are associated with youthfulness, and a breast lift can restore that youthful position and projection you once had, or that you desire.
Reduce or eliminate under breast irritation
Sagging breasts are susceptible to skin irritation caused by excessive friction. If necessary, your breast lift can reduce the amount of excess breast skin to reduce or eliminate irritating, painful chafing.
Your breast lift is as unique as you are
A breast lift is a highly individualized procedure. It can be achieved through a variety of incision patterns and techniques. The appropriate technique for your breast lift will be determined by your plastic surgeon according to your goals based on your breast size and shape, the position of the areola, and your skin elasticity.
The top-rated plastic surgeon in Miami
Locally recognized as Dr. Z, Dr. Alexander Zuriarrain is a top-rated Miami plastic surgeon with a passion for perfectionism and attention to detail. Dr. Z understands the importance of an individualized approach. He adapts his procedures to every patient's unique body type. You are an important voice in the process as he combines your goals with his experience, giving his patients excellent results in a setting that is focused on patient safety. Well-known for his surgical talent, his patients enjoy his warm, caring personality and appreciate his professional bedside manner. Dr. Z sees patients not only in Miami, but across the United States and Latin America. Call today to request a Miami office or virtual consultation to learn more about individually focused plastic surgery.