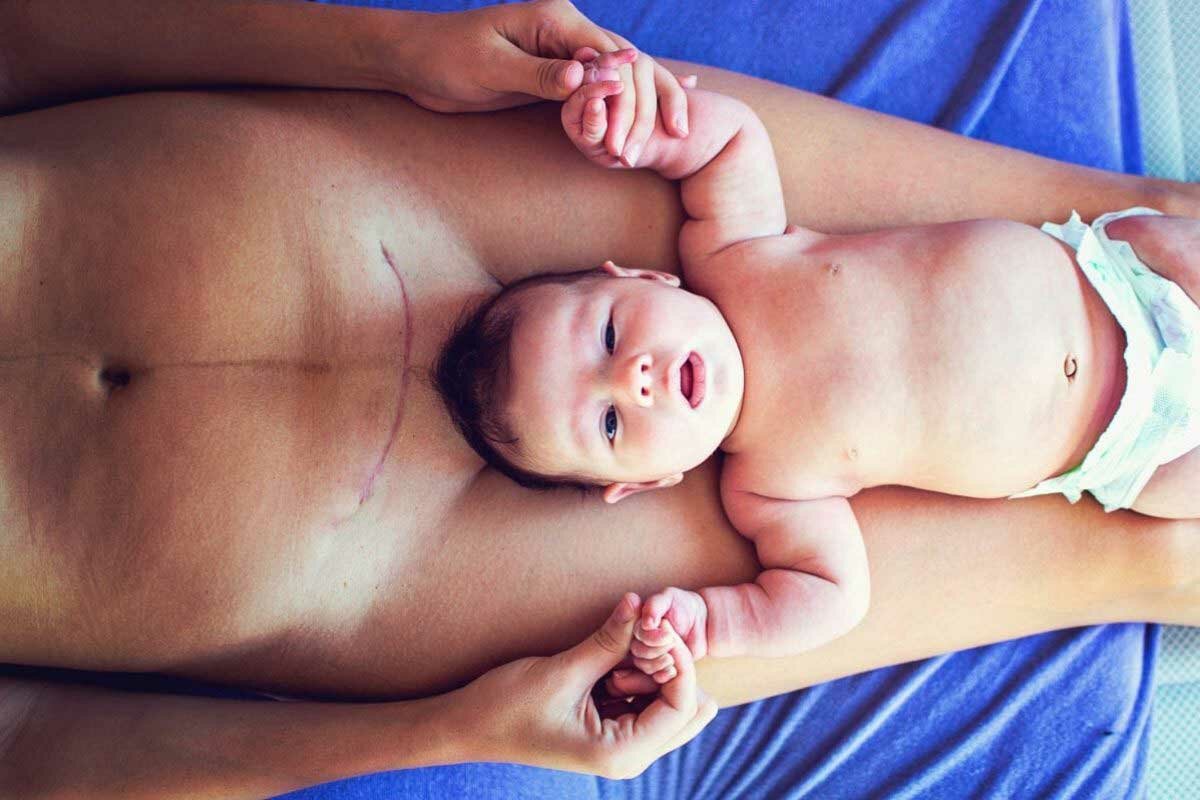 Mommy's Post Pregnancy Body
Mommy makeovers are uniquely adapted to each patient. The chosen procedures depend upon the parts of the body you desire to improve. Having children is a wonderful blessing in so many ways. Unfortunately, the physical changes a woman experiences during pregnancy and childbirth are often quite significant. For example, a woman's skin will stretch, and her breast size may change several times during pregnancy and breastfeeding. Many women find it difficult to get back to their pre-pregnancy figure even when they faithfully adhere to a proper diet and regular exercise. Fortunately, plastic surgery offers a way to address many of these issues, and to help women regain their pre-pregnancy shape and form.
What is a Mommy Makeover?
A mommy makeover is a combination of body enhancements that help a woman get back to her pre-pregnancy body. The most common procedures involve breast augmentation and/or breast lift combined with body contouring procedures such as liposuction or a tummy tuck. These options are tailored uniquely for every individual to meet their specific needs and goals. The best part about a mommy makeover is that all the desired procedures are performed in one operation; making it cost-effective and convenient.
When should I have a mommy makeover?
When to get a mommy makeover is probably the most asked question. The answer is as unique as each individual. The best time to get a mommy makeover will depend on the needs of both you and your baby. Another factor that can affect the scheduling of your procedure is the time you'll need for recovery. Recovery time will depend on the extent of the procedures you undergo. In most cases, the range is from one to four weeks. The recovery period will require a lot of resting, and you cannot lift your children during this time. Typically, we recommend waiting at least six months to a year after giving birth to get a mommy makeover. This gives your body time to return to normal functioning. For mothers who breastfeed, your surgeon can give you an idea of how long you should wait after weaning your children before undergoing surgery.
The most important point to consider when getting a mommy makeover is whether you have completed your family. One must take into consideration that the skin stretching and weight gain that comes with pregnancy may compromise the results of a mommy makeovers. Still, it is safe to become pregnant after a mommy makeover, and any subsequent pregnancies may just require a touch-up surgery to restore your results. This makes it important to consult with a top-rated Miami surgeon to discuss the best approach. Finally, the most appropriate time to schedule your mommy makeover is when you and your family feel the most comfortable.
Mommy makeover with a top plastic surgeon
If you are considering aesthetic procedures for the face and body and other procedures after pregnancy; then you are looking for Zuri Plastic Surgery. Dr. Z is a Top-rated Miami plastic surgeon with a passion for perfectionism and attention to detail. Dr. Z has helped patients all over the United States look and feel great through his meticulous and precise cosmetic surgeries. Contact us today!