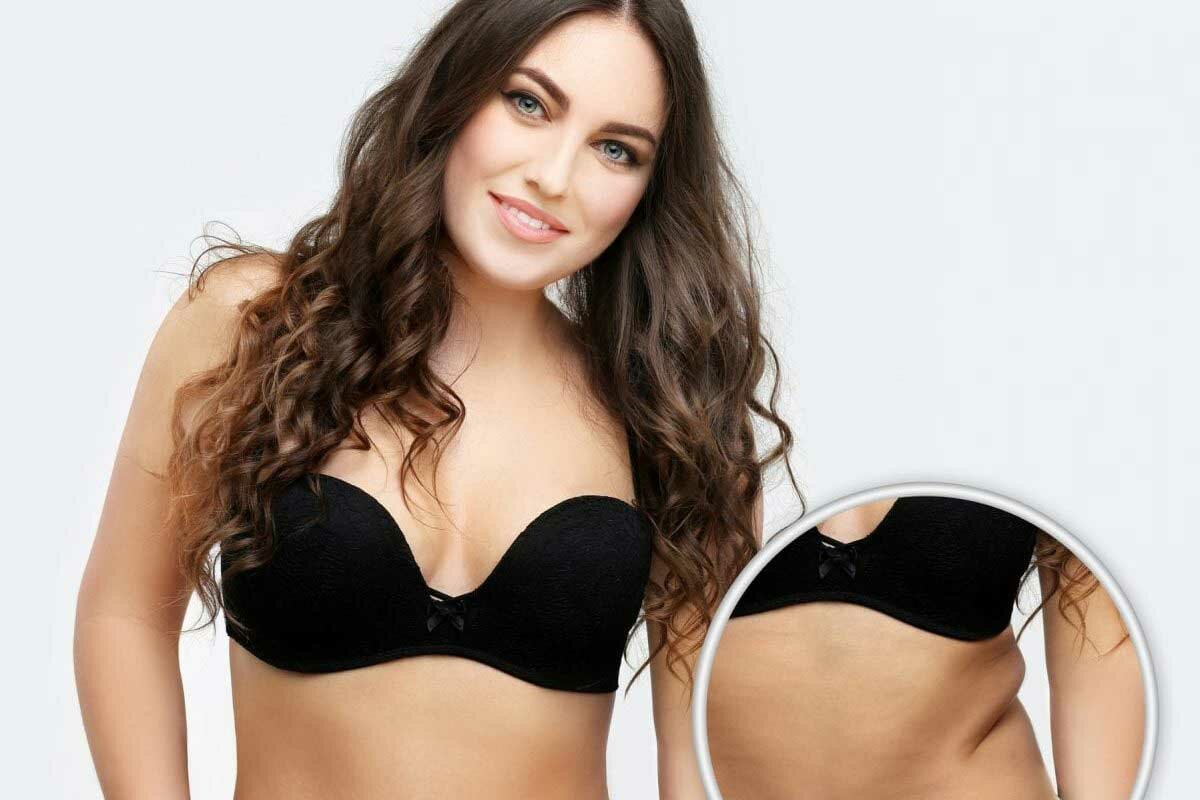 Am I a candidate for a tummy tuck in Miami?
A tummy tuck is a cosmetic surgical procedure that helps flatten the abdomen by removing unwanted stubborn fat and excessive skin. It also tightens the supporting muscles. A good candidate for a tummy tuck is a non-smoker who is in good physical condition and at a stable weight. Sometimes, no matter what an individual does, they have pockets of fat or loose skin that just will not respond to diet and exercise. Ideally, a tummy tuck is an appropriate procedure for individuals who have lost elasticity, especially women whose skin and muscles have been stretched during pregnancy. If you are planning to have more children or if you plan on losing a significant amount of weight, you should postpone undergoing a tummy tuck.
What is a tummy tuck?
A tummy tuck surgery takes place under general anesthesia. The appropriate incisions will be made, and the skin will be separated from the abdominal muscles. The abdominal muscles are then pulled together to form a more narrowed waist and a flatter, toned abdomen. The flap of skin is then stretched over the newly tightened muscles. The navel is reattached to a natural position. The procedure will typically last anywhere between two to five hours.
What should I expect during recovery?
During the recovery period, you will be required to wear a compression garment. The recovery period varies from two weeks to two months. During this time, it is highly advised that you avoid strenuous activity and avoid lifting heavy objects. Consult with your plastic surgeon, most patients will be allowed to return to work after a week or two. What's better is that your flatter and more toned abdominal area will be immediately noticeable. As long as you continue to maintain your weight through a balanced diet and regular exercise, your tummy tuck will provide long-lasting results.
Top-rated Miami plastic surgeon
If you are considering aesthetic procedures for your face and/or body to include a facelift, blepharoplasty, rhinoplasty, breast augmentation or breast reduction, tummy tuck, gluteal augmentation with fat transfer, Brazilian butt lift, or liposuction, just to name a few; then you are looking for Zuri Plastic Surgery.
Known by his patients as Dr. Z, Dr. Alexander Zuriarrain is a Top-rated Miami plastic surgeon with a passion for perfectionism and attention to detail. Dr. Z understands the importance of an individualized approach. He adapts his procedures to every patient's unique body type. You are an important voice in the process as he combines your goals with his experience, giving his patients with excellent results in a setting that is focused on patient safety. Well-known for his surgical talent, his patients enjoy his warm, caring personality and appreciate his professional bedside manner. Dr. Z is one of the top surgeons in Miami and in the United States. You can trust Dr. Z for your surgery. Contact us to get started.