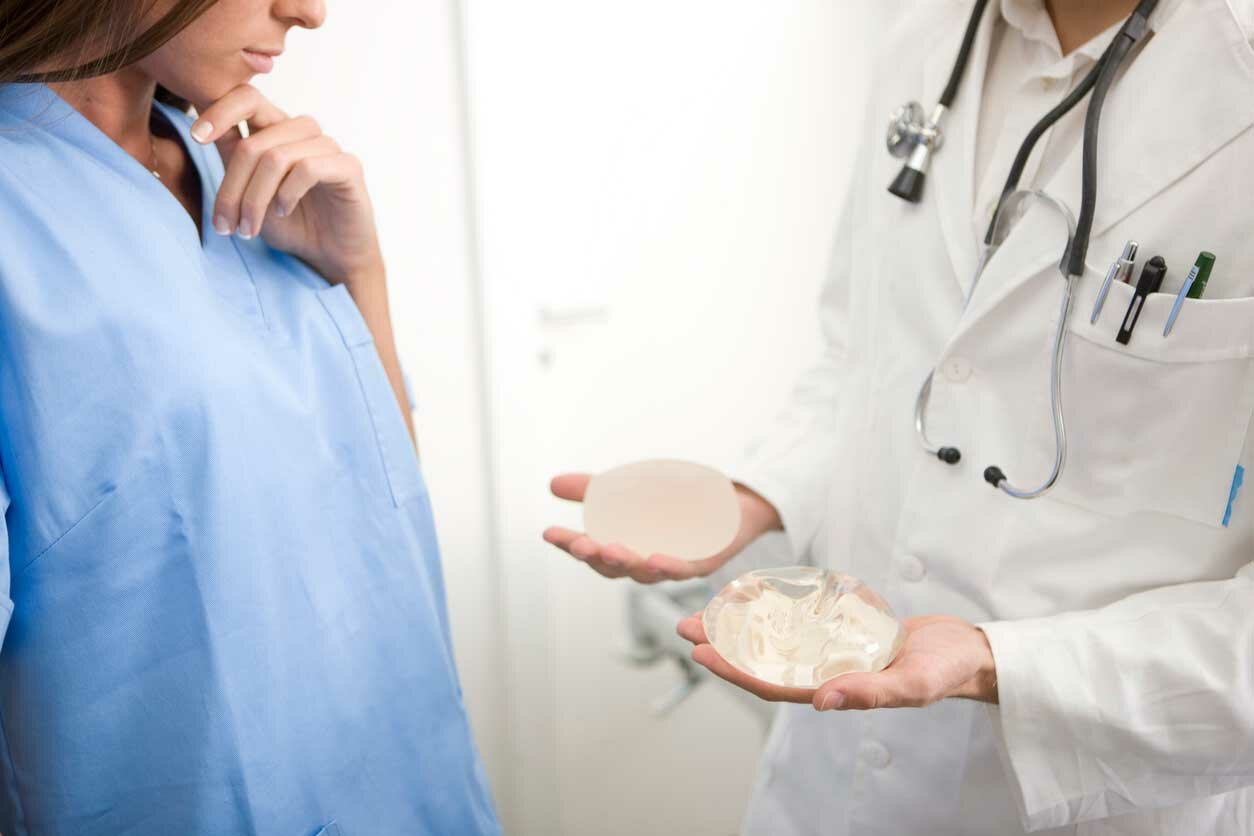 Choosing breast implants in Miami
Breast implants have improved remarkably since the first augmentation mammoplasty in 1962. Naturally, many patients want to know what the best kind of breast implant is. It is important to mention that breasts can continue to develop until a woman reaches her late teens or early 20's. Hence, the FDA stipulates that women be at least 18 years old to get breast augmentation with saline-filled implants, and at least 22 years old to receive silicone implants. There is no typical breast augmentation patient. Women go through the procedure for different reasons, not always to have larger breasts. Breast augmentation can be desired to correct significant breast asymmetry, or to help correct tuberous breast deformities. Many women permanently lose their breast fullness after pregnancy or breastfeeding, and some feel the need to add balance to curvy hips. Whatever the reason, the goal is to restore or enhance one's image.
Silicone versus saline
In the mid 1980's there arose some serious concerns related to rupture of the second-generation silicone implants. Silicone breast implants have undergone comprehensive changes in order to meet today's high consumer expectations. The implants of the past have been replaced with new and vastly safer implants.
When we speak of silicone versus saline, we are talking about the fluid inside the implants. The outer layer of all implants is made of silicone. Silicone implants are filled with a silicone gel that gives a natural feel and texture while being extremely durable. They also can form into a more realistically anatomic (tear drop) style. The latest version of silicone implant is known as the Gummy Bear implant; offering durability with long-lasting, and safer results.
Saline implants are still available, but not as commonly used today. Quite naturally, they are filled with saline, and are adjustable to the size and style that you want. They are a little easier to detect as they have a more rounded appearance. Saline is a form of sterile salt water (think of tears), so they are safer for your body should there be a leak. It is also easier to notice if saline implants rupture.
Making the choice
Choosing a board-certified surgeon and team is the first step to a successful breast surgery. You will need a local team that helps you attain your goals, and that can answer all of your questions; including which type of breast implant is for you. Find a surgeon that knows all the latest techniques and has the skill to get you the look you want without any extra incisions.
One of the best Miami plastic surgeons
If you are considering aesthetic procedures for the face and/or body to include a facelift, blepharoplasty, rhinoplasty, breast augmentation or breast reduction, tummy tuck, gluteal augmentation with fat transfer, liposuction, and other procedures; then you are looking for Zuri Plastic Surgery.
Locally recognized as Dr. Z, Dr. Alexander Zuriarrain is a top-rated Miami plastic surgeon with a passion for perfectionism and attention to detail. Dr. Z understands the importance of an individualized approach. He adapts his procedures to every patient's unique body type. You are an important voice in the process as he combines your goals with his experience, giving his patients excellent results in a setting that is focused on patient safety. Well-known for his surgical talent, his patients enjoy his warm, caring personality and appreciate his professional bedside manner. Dr. Z sees patients not only in Miami, but across the United States and Latin America. Call today to request a Miami office or virtual consultation to learn more about breast implants and breast augmentation.