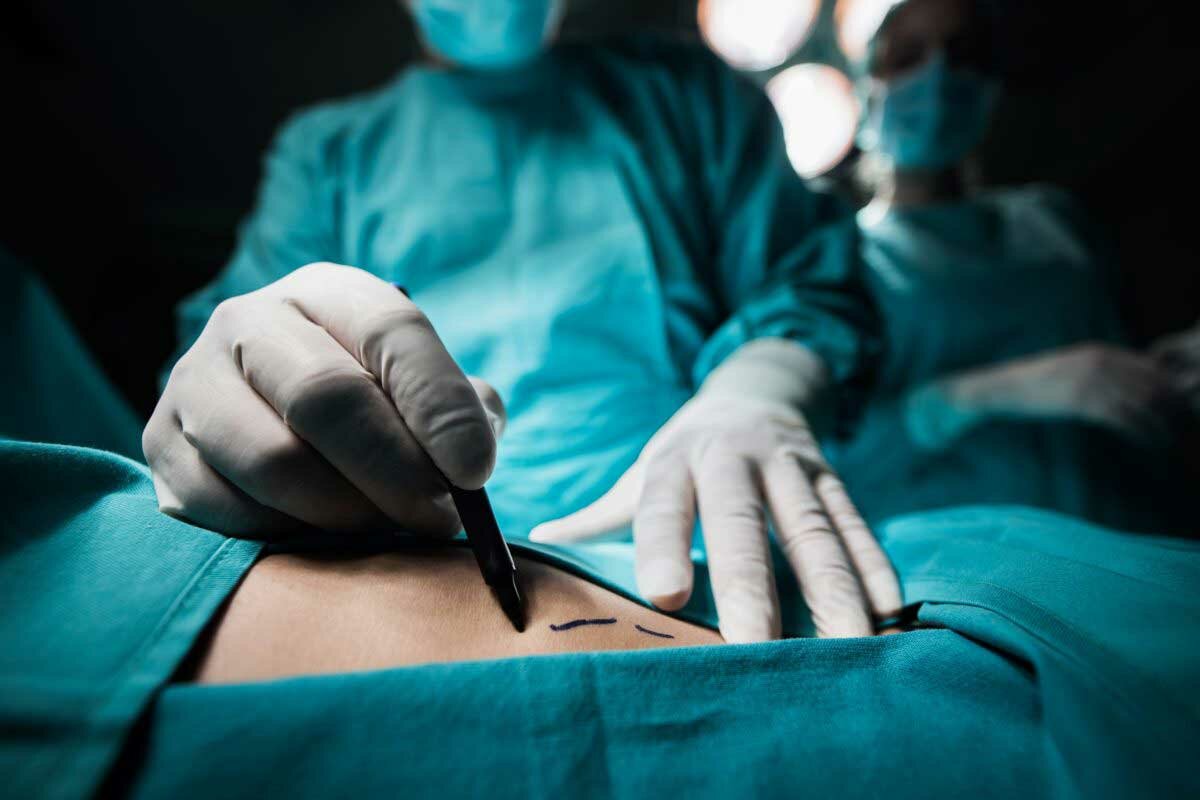 Liposuction by a top-rated plastic surgeon
Liposuction is an effective solution for those seeking to remove stubborn deposits of fat that will not yield to diet and exercise. Dr. Z is renowned throughout the Southeast as one of the best body contouring surgeons. Performing countless liposuction procedures, he has helped numerous patients achieve leaner, firmer, and more desired body contours. Thanks to his refined techniques, Dr. Z has developed an exceptional reputation for delivering outstanding results, attracting increasing numbers of liposuction patients every year.
What is liposuction?
Liposuction is an invasive cosmetic procedure that removes fat that is resistant to reduction through diet and exercise. A plastic surgeon usually performs the procedure on the hips, belly, thighs, buttocks, back, or face to improve their shape. Liposuction can also be combined with other plastic surgeries, such as a facelift, breast reduction, or tummy tuck. It should be understood that liposuction isn't a replacement for a healthy diet or for regular exercise. Liposuction can provide patients with well-proportioned body contours when applied to several areas of the body.
Who is a candidate for liposuction?
The ideal candidate for liposuction is a man or a woman in good physical health who struggles with the loss of excess fatty areas that are resistant to diet and exercise. Patients who have good skin elasticity tend to achieve the best results. Patients with a significant amount of loose skin are often treated with a procedure that combines liposuction with skin excision, such as a tummy tuck. With liposuction, Dr. Z helps his patients achieve an improved body contour, which often leads to increased self-confidence.
What should I know beforehand?
The most important step is to consult with your Miami plastic surgeon. Explain your goals, and your plastic surgeon will inform you of your options, the risks, and the benefits. If you elect to go ahead with liposuction, your surgeon will give you instructions on pre-op preparations. Do not be surprised if the instructions include diet and alcohol restrictions. Your plastic surgeon will want to know about any allergies you have, and any medications you take, including over the counter and herbal supplements. He will likely recommend you stop taking certain meds, such as blood thinners and certain painkillers several weeks before surgery.
A top-rated plastic surgeon in Miami
Locally recognized as Dr. Z, Dr. Alexander Zuriarrain is a top-rated Miami plastic surgeon with a passion for perfectionism and attention to detail. Dr. Z understands the importance of an individualized approach. He adapts his procedures to every patient's unique body type. You are an important voice in the process as he combines your goals with his experience, giving his patients excellent results in a setting that is focused on patient safety. Well-known for his surgical talent, his patients enjoy his warm, caring personality and appreciate his professional bedside manner. Dr. Z sees patients not only in Miami, but across the United States and Latin America. Call today to request a Miami office or virtual consultation to learn more about individually focused plastic surgery.