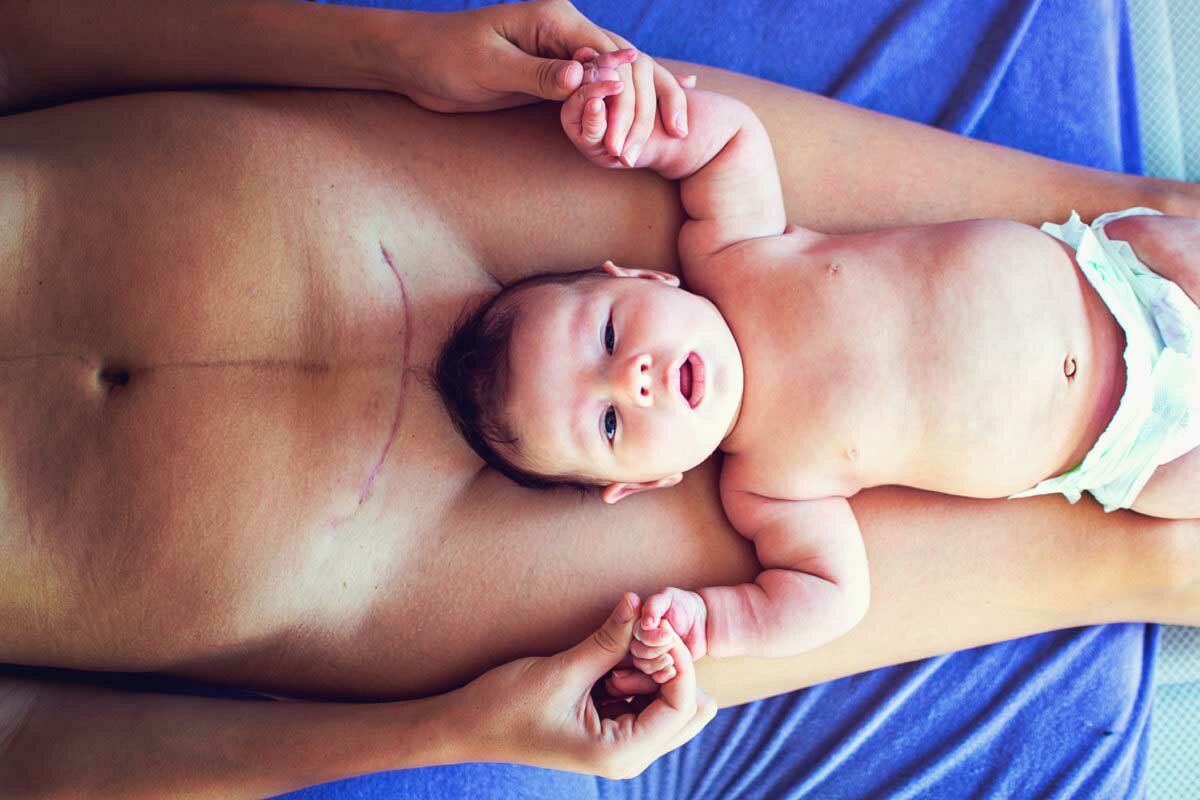 Needing a mommy makeover?
Mommy makeovers can be a necessity for many women who want their pre-childbirth body back. Pregnancy is a beautiful experience that changes our lives in wonderful ways. However, pregnancy also can take a toll on a woman's body. Pregnancy and nursing can leave a woman looking and feeling differently about her body after childbirth(s). A lot of women experience post-pregnancy effects such as:
Loose or separated abdominal muscles, loose skin with stretch marks, stubborn weight gain, lifestyle changes, and loss of breast volume. For many women, even if they lose all of the weight gained during pregnancy, they often still need help to get back their pre-pregnancy body.
Fortunately, Miami's top-rated plastic surgeon, offers a Mommy Makeover designed to improve and correct some of the problems areas that develop after your baby is born. It is important to realize that you are not alone with this problem and in the way you feel. Recent studies show that 86% of women feel less attractive after they have had their baby. That is why Mommy Makeovers have become a safe, affordable choice for mothers who want to restore their pre-pregnancy figure.
Beyond the physical benefits
In addition to the physical and aesthetic enhancements that a Mommy Makeover can provide, many women report that the procedure offers emotional benefits as well. There are various surgeries recommended for patients to choose from for a Mommy Makeover. They are breast reshaping or a breast lift, breast augmentation, or both. Your plastic surgeon may recommend liposuction of various zones, as well as a tummy tuck. Experience has proven that combining these procedures is safe for healthy patients, and it also provides significant savings on the surgery costs. In addition, combining a tummy tuck and a breast augmentation can cut 6 weeks off of recovery time. What is particularly noticeable is the effects of body contouring; how women tend to glow after their bodies have changed back to its pre-pregnancy form. Often, patients are happier with their body after surgery than they were before pregnancy. Miami's top-rated plastic surgeon is board-certified, with many great reviews. He listens to every patient and wants to do what is best for you as an individual. The overall goal is to send you home feeling happy, healthy, with improved self-esteem, and newfound sex-appeal.
A top-rated plastic surgeon in Miami
Locally recognized as Dr. Z, Dr. Alexander Zuriarrain is a top-rated Miami plastic surgeon with a passion for perfectionism and attention to detail. Dr. Z understands the importance of an individualized approach. He adapts his procedures to every patient's unique body type. You are an important voice in the process as he combines your goals with his experience, giving his patients excellent results in a setting that is focused on patient safety. Well-known for his surgical talent, his patients enjoy his warm, caring personality and appreciate his professional bedside manner. Dr. Z sees patients not only in Miami, but across the United States and Latin America. Call today to request a Miami office or virtual consultation to learn more about individually focused plastic surgery.