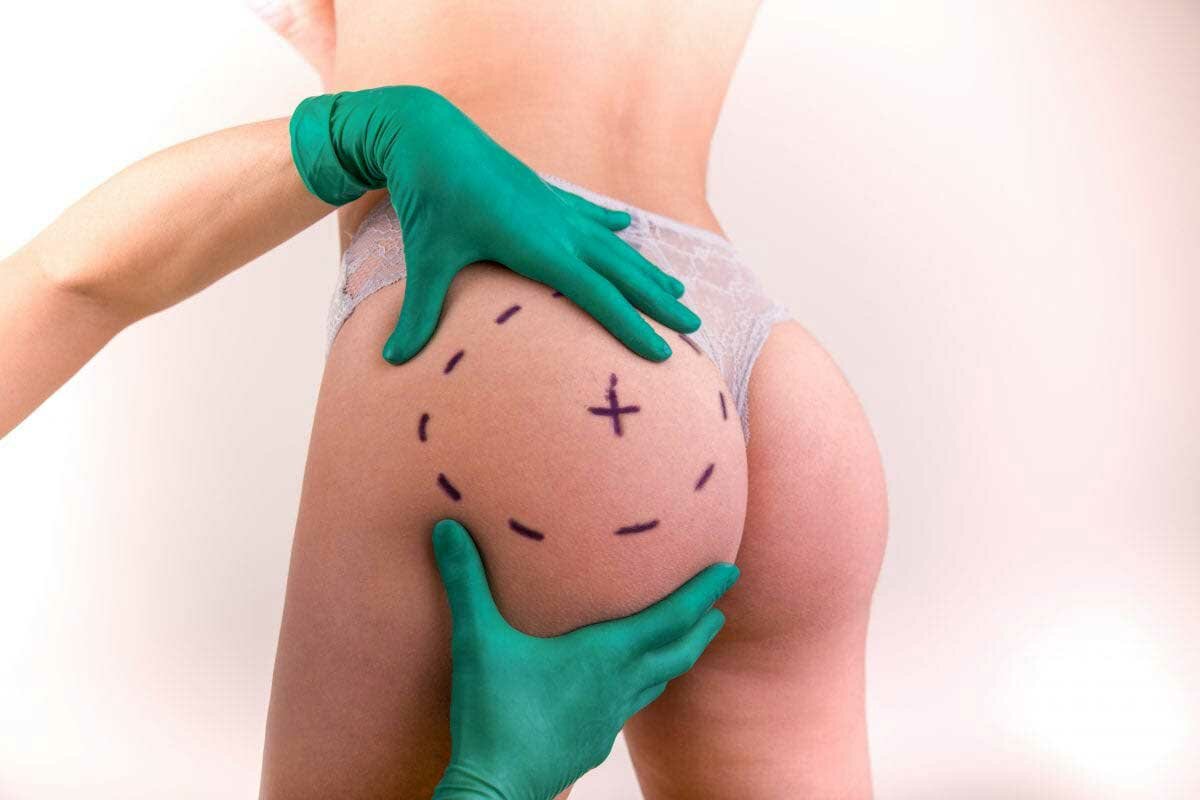 Brazilian butt lift in Miami
A Brazilian Butt Lift is the ideal solution for removing unwanted tissue and fat and lifting the butt to a striking appearance. If you have been considering this procedure to enhance your figure, you are not alone; the number of procedures is increasing year upon year. There are a number of ways to perform a butt lift. However, surgery to increase and reshape your buttocks by grafting tissue from one area of the body and adding it to the deep tissues in the buttocks, is specifically known as a Brazilian Butt lift. The procedure is FDA-approved and comes in different variations. An important factor for many is that it comes with fewer complications than other procedures along with a variety of other benefits. Consider the following benefits of getting a Brazilian Butt Lift in Miami, FL.
Results are immediate
You could spend months or years in the gym working on your glutes, and still never see the remarkable results from a few hours after you have a Brazilian Butt Lift. For many of us, working out will mean losing weight; and our butt might be the first place we lose it.
Only your surgeon knows for sure
Implants and injections can give you a derriere that looks as if it's God-given, but these procedures do not feel natural. With the Brazilian Butt Lift, even your intimate partner will not know unless you tell them.
Win and lose at the same time
A Brazilian Butt Lift will allow you to lose inches by reducing fat on other parts of your body while gaining a more prominent and well-formed butt. Unwanted fat is taken from the hips, thighs, tummy, and love handles, and re-injected into your buttocks. In addition to your fuller and shapelier appearance, your butt will also be firmer and fuller, helping to reduce or eliminate any visible cellulite.
A more versatile wardrobe
How many times have you had to put clothing back on the rack because it would never look good with your figure? After a Brazilian Butt Lift, you can wear those outfits that demand a firmer and rounder butt. It's a safe way to get into those apple-bottom jeans.
Top-rated Miami plastic surgeon
If you are considering aesthetic procedures for the face and/or body to include a facelift, blepharoplasty, rhinoplasty, breast augmentation or reduction, tummy tuck, gluteal augmentation with fat transfer, liposuction, and other procedures; then you are looking for Zuri Plastic Surgery.
Locally recognized as Dr. Z, Dr. Alexander Zuriarrainn is a Top-rated Miami plastic surgeon with a passion for perfectionism and attention to detail. Dr. Z understands the importance of an individualized approach. He adapts his procedures to every patient's unique body type. You are an important voice in the process as he combines your goals with his experience, giving his patients excellent results in a setting that is focused on patient safety. Well-known for his surgical talent, his patients enjoy his warm, caring personality and appreciate his professional bedside manner. Call today to request a Miami office or virtual consultation to learn more about the Brazilian Butt Lift procedure.