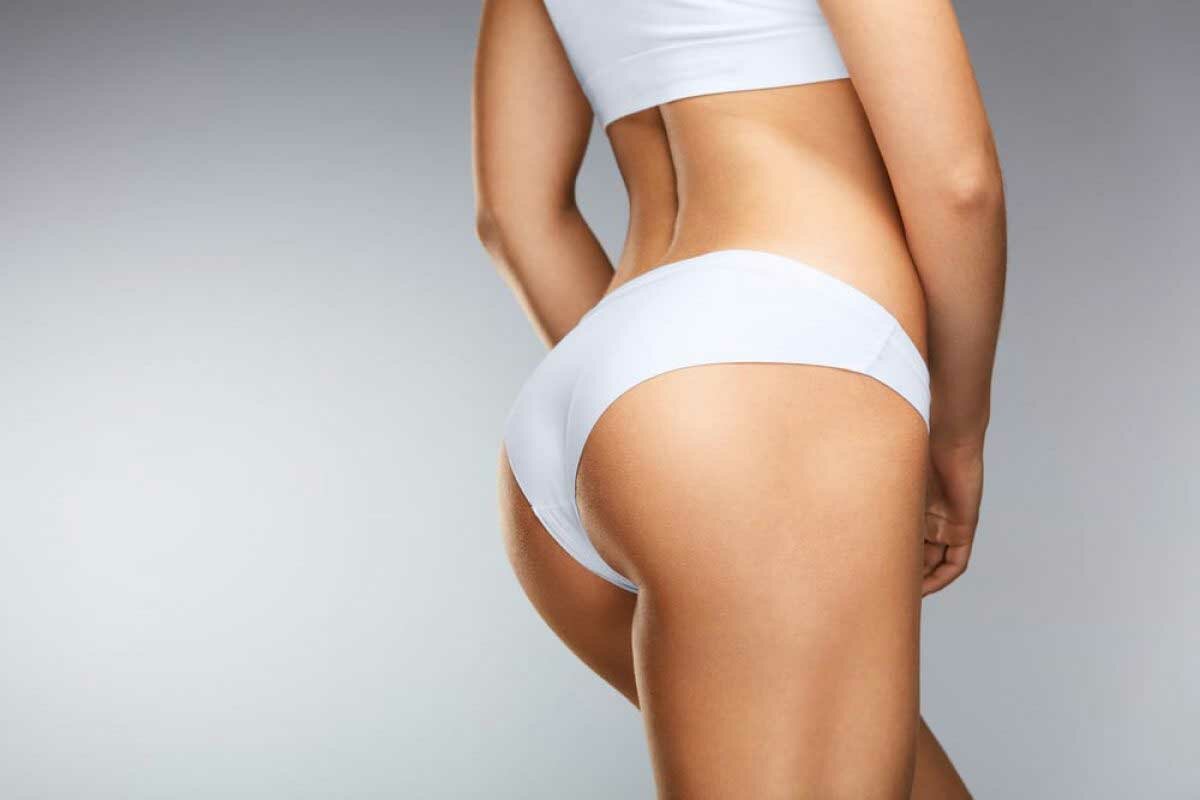 Popularity of the Brazilian butt lift
Brazilian butt lift procedures are soaring in popularity as greater numbers of women are discovering the benefits of body contouring. A brazilian butt lift allows people to change their shape, add curves, and create a more alluring silhouette. Women naturally tend to have curvaceous buttocks. A woman's shape is well-defined by the time she reaches her early 20s. However, by midlife, it is a common occurrence that fat in this area can decrease. Genetics, gravity, and other factors; can lead to a smaller, flatter, or less rounded buttocks. Current fashion trends call for a dramatically curvier shape with a narrower waist and a voluptuous bottom.
What is a Brazilian Butt Lift?
A Brazilian butt lift uses fat transfers to sculpt excess fat and add volume to depleted areas at the same time. This technique ensures that the desired results fit the patient's body, is lasting, and attractive. During a Brazilian butt lift, fat is removed from several predetermined areas using liposuction. The fat is carefully harvested, and then it is injected into the desired area(s). The procedure can offer results that look and feel amazingly natural. In addition to lifting and improving the profile of the buttocks, you will enjoy the added benefit of slimming areas such as the tummy or love handles that you desire to be thinner and/or more toned. A top-rated plastic surgeon can reduce one area and put it exactly where you want it.
A great body contouring option
Many women work diligently to sculpt their figures in the gym. However, for a number of reasons, dramatic results are not always achievable. A Brazilian butt lift can give a woman the option that they need to improve their figure and create the body they desire. The great thing about this procedure is that it involves your own tissue, not an implant. With a Brazilian butt lift, we are using your own fat to get the results you want. Your board-certified plastic surgeon can use as much or as little of your fat as you like; based on your goals for the procedure and what you want your final look to be. Buttock enhancement can be a great solution for women who want to take control of their body and create a beautiful new contour. Brazilian butt lifts can be used alone or in conjunction with other body contouring or augmentation procedures.
A top-rated plastic surgeon in Miami
Locally recognized as Dr. Z, Dr. Alexander Zuriarrain is a top-rated Miami plastic surgeon with a passion for perfectionism and attention to detail. Dr. Z understands the importance of an individualized approach. He adapts his procedures to every patient's unique body type. You are an important voice in the process as he combines your goals with his experience, giving his patients excellent results in a setting that is focused on patient safety. Well-known for his surgical talent, his patients enjoy his warm, caring personality and appreciate his professional bedside manner. Dr. Z sees patients not only in Miami, but across the United States and Latin America. Call today to request a Miami office or virtual consultation to learn more about individually focused plastic surgery.